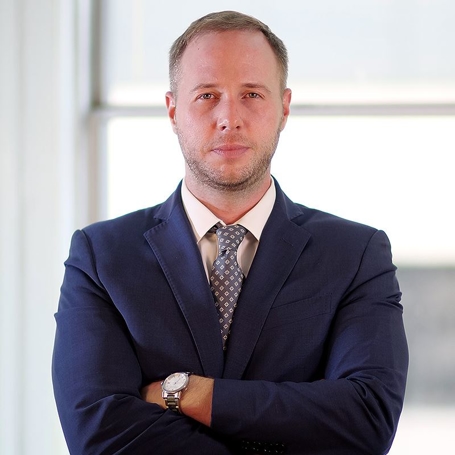 Stephen L. Flores
Bio
Stephen believes his clients are #1. Every email is responded to and each call is returned. He looks out for his clients' interests, and gets them the best possible result. Stephen loves his practice because when a client comes into his office worried about their future, they leave with a feeling of relief. 
Raised in Roanoke, Virginia, Stephen grew up learning the value of helping others. After graduating from the University of Virginia, he worked as a deputy clerk in the D.C. Court, where he helped people who did not have lawyers file paperwork. Realizing he could help more people as an attorney himself, he obtained his law degree from the University of Richmond and has lived in Richmond since. After practicing bankruptcy at another firm, Stephen began his bankruptcy practice with the mission of helping his clients get a fresh start.
Real People. Real Reviews.
Opinions That Matter
At Flores Law PLLC, your satisfaction is our priority! See for yourself what our clients have to say about working with us.
"Mr. Flores Provided Excellent Service to Me"

The entire staff was very friendly and professional. Mr. Flores explained everything in detail and provided excellent service to me. I would Highly recommend him to anyone,

- Edward P.

"Thanks Flores Team for Everything!"

He's the best professional I've seen, everything went perfect in our process thanks to Flores team. I'm definitely asking them for help if any legal representation is needed in the future.

- Jerry R.

"Flores Law Provided Excellent Sevice"

Flores Law provided excellent sevice for my Bankruptcy case. Lawyer Stephen Flores took the time to explain in detail all my options, the steps involved, and the likely outcome for each option. I am very glad I chose Flores Law.

- Kathleen P.

"He Goes the Extra Mile for His Clients"

Stephen is very a knowledgeable and hard-working lawyer. I worked with him for a number of years and can attest that he goes the extra mile for his clients.

- Joseph A.

"Thanks Flores Law for All You Did for Me"

Flores Law helped me with my bankruptcy, they were very helpful with answering my questions. They called to check to see if there was anything I needed. They are very professional and I would recommend them to anyone that needed a bankruptcy lawyer.

- Hope P.

"High Level of Professionalism & Expertise"

My experience with the Flores Law office was quite impressive. Attorney Stephen Flores, was very professional and walked me through each step of the process. If you are ever in the need of an attorney that reflects a high level of professionalism and ex

- F.J. M.

"Affordable, Fast & So Easy!"

Had to go through the team to get my bankruptcy handled it was affordable, fast and so easy! They understood and listened to everything I had to go through! Thank you guys so much! Will recommend you guys to all my family and friends if they ever needed

- Donia F.

"I Highly Recommend!"

I cannot express how grateful I am for Mr.Flores! He explained this whole process to me clearly and helped me every step of the way! I highly recommend!

- Brittany D.